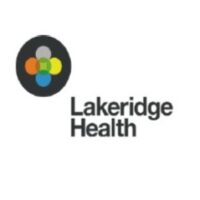 Effective immediately, the Durham Mental Health Services (DMHS) Mobile Crisis Team has partially resumed services following a pause due to the COVID-19 pandemic.
The DMHS Mobile Crisis Team is non-emergency, non-police led, and non-medical. Mobile Crisis Team staff wear plain clothes and arrive in un-marked personal vehicles. The team includes two Crisis staff members who provide support and assistance to individuals and/or their families who may be experiencing a psycho-social crisis within Durham Region.
The team offers:
Face-to-face support when a telephone crisis call is not enough.
In-person crisis de-escalation and coping strategies.
Linkages to other mental health and addictions services and resources within DMHS and Lakeridge Health, as well as assistance in finding appropriate supports through other community agencies.
Ongoing short-term support until other supports are established.
The Mobile Crisis Team is also able to assist community partners, as required.
To access a Mobile Crisis Team visit, please contact the DMHS Crisis Access and Linkage Line (C.A.L.L) at 905-666-0483 or 1-800-742-1890. If you are experiencing an emergency situation, call 911 and identify that your call is about a mental health emergency.
The Mobile Crisis Team runs Monday through Friday with alternating weekly hours of 8:00 a.m.-2:00 p.m. and 4:00-9:00 p.m. Please see below for Mobile Crisis Team hours for the remainder of 2022. Resumption of full mobile service hours will begin in 2023.
Week of November 28 – 8:00 a.m.-2:00 p.m.
Week of December 5 – 4:00-9:00 p.m.
Week of December 12 – 8:00 a.m.-2:00 p.m.
Week of December 19 – 4:00-9:00pm
Week of December 26 – (not available on Dec 26 & 27stat holidays) 8:00 am-2:00 pm
Week of January 3 – (not available on Jan 2 stat holiday) 4:00 – 9:00 pm
Week of January 9 – 8:00 am – 2:00 pm
As we are re-establishing this community outreach service, one of our goals is to work with our community partners to offer it in a way that best meets their needs and those of their clients. We welcome your feedback either by phone at 905-444-3258 or email at ksansom@lh.ca.