Community Progress Indicator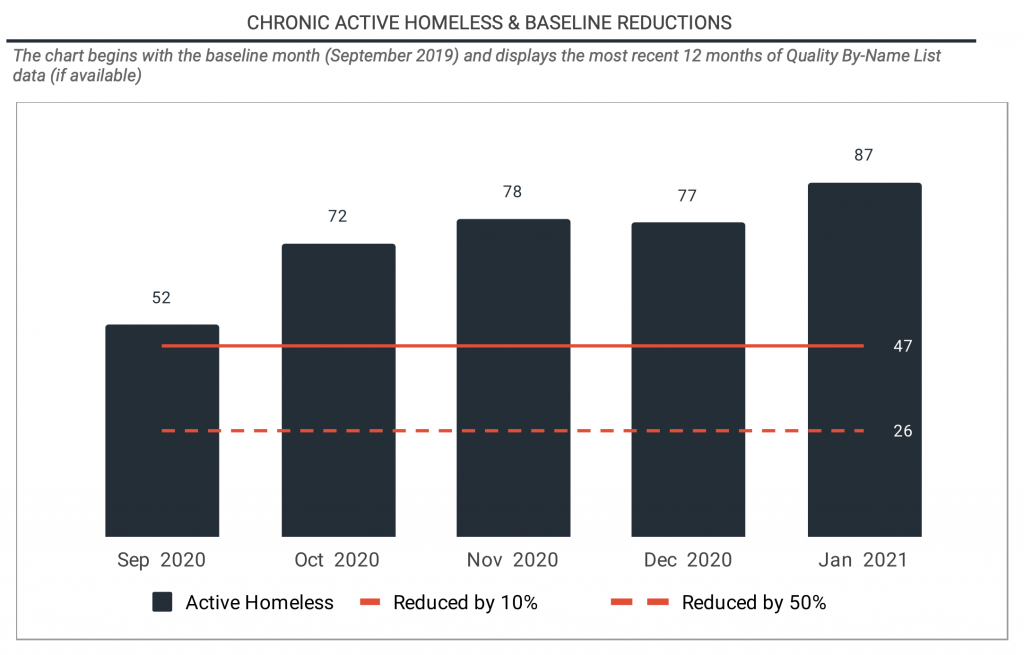 Built For Zero
Built for Zero – Canada (BFZ-C) is an ambitious national change effort through the Canadian Alliance to End Homelessness (CAEH) helping a core group of leading communities end chronic homelessness and veteran homelessness – a first step on the path to eliminating all homelessness in Canada. 
As a participant in the BFZ-C campaign, Durham Region is committed to ending chronic homelessness and look to house the most vulnerable individuals and families in Durham Region by 2025.
We have a public BFZ dashboard available here.